From the Pastor
Please Keep the Following People In Your Prayers:
His Grace, Bishop GREGORY; Protopresbyter Frank Miloro; Protopresbyter John Duranko; Protopresbyter Jim Dutko; Protopresbyter Luke Mihaly; Protopresbyter Lawrence Barriger; Protopresbyter Kenneth Bachofsky; V. Rev. Thomas Kadlek; Rev. James Gleason; V. Rev. Jason Kappanadze; Deacon Charles Ellis; Deacon Donald Koch; Mother Ralphaela; Pani Joan; Pani Kathleen Dutko; Pani Patricia Duranko;Pani-Matka Julia Romanchak; Sally Ellis; Judy Koch; Michael Banik; Helen Verno; Eleanor Adzima; Michael & Delores Kundrat; Mary Kolson; Vasyl & Lyudmyla Hayova; Kathy Preston;Helen Coons;Mary Benyo; Karen Fuller; Anna Chudanic; George Officer; Michael Matzkevich; Marlene Wheet; Helen Molson; Art Gallant; Nancy Murphy-Teed;Joyce Nissen; Chelsea Roman;Gloria Ewsuk; Andrew Chudanic; Tammy Pierson;Jeanne Zimmer; Denise Topichak; Sylvia Serdula; Stephen Brancho; Carole & Gary Herrlich; Daniel Donnelly; Jean Cox; Dimitri Wallick; John Chach; Andrew Havalchak; Basil Havalchak; Diane Rodrigues;Kathy Snearly-Mahr; Bella; James H.; Isaac Glosser; Jeff Kerrick; Rachel Corey; Kristine Garner; Robert & Ellen Zobbi; Paul Topichak
Jonathan Share serving in the United States Navy; and all members of our Armed Forces serving our country at home and abroad!
"O Lord, Jesus Christ, the physician of souls and bodies, look down on your suffering servants,relieve them of their pain and suffering in order that they may be able to arise from their sick- bed and glorify your Holy Name. Amen!"


---
Welcome To Our Visitors
Anyone looking for a church in the greater Corning area needs to look no further than Saint Mary's Orthodox Church (Under the Protection of the Theotokos). We welcome everyone, as did the Lord Jesus Christ Himself. For those looking for the "Early Church" we can emphatically state that we are it. From the standpoint of verifiable history, the Orthodox Church is the original Church, which from the day of Pentecost has been guided by the Holy Spirit, the "Spirit of Truth."
The basic outline of our Sunday worship (the Divine Liturgy) was described by Saint Justin Martyr as far back as the early 2nd century, and the overall structure of the Liturgy as practiced today was established in the 4th century. Our worship, then is based in Tradition, and yet is not in any way "dated" or old fashioned. Translated into English many decades ago our Sunday worship is traditional yet timeless, never-changing, yet ever new. Our Liturgy is so rich in depth and detail that every time one attends, something new can be discovered. If you are open to it, you will have a very profound experience in witnessing our worship. You will find a place "Where Heaven and Earth Meet!"
But don't just take our word for it. Please explore this website, but better yet, "Come and see." We worship together every Saturday at 5:00p.m. (Winter months 4:00pm) with a short service called Vespers ("evening prayers), and we celebrate the Divine Liturgy every Sunday at 9:30a.m.
Thank you for visiting!
Father Dan


---
FROM FATHER'S DESK
Emergency Sick Calls: Father is available for emergencies at any time. Please call 607-962-5285 or 607-377-0587
Our Mailing Address is: 61 Canada Road Painted Post NY 14870
Confessions are heard after Vespers on Saturday, or after any weekday or Lenten service, or by calling Father for an appointment.
Marriages are solemnized on Saturdays. Consult Father at least 6 months in advance and before plans have been made for the wedding reception. Marriages cannot be celebrated during the fasting seasons of the Church.
Baptisms are normally scheduled for Saturdays or Sundays. Consult Father for scheduling. Two god-parents are required, at least one of whom must be Orthodox by faith, and the other a practicing Christian.
Church Funerals are provided for practicing Orthodox Christians who are current in their Spiritual and financial obligations to the parish. Otherwise, burial is from the funeral home.
The Orthodox Church does not permit Cremation
If you would like to schedule a Panachida or Parastas (Memorial) service for your loved one please call Father at 607-962-5285.
If you would like to meet with Father, please call him at 607-962-5285 to arrange a time and place that is covenient to you.
APRIL BIRTHDAYS
BIRTHDAYS:
April 3 Marlene Wheet; April 4 John Medvitz; April 10 John Hoch; April 14 Andrew Chudanic, Jr; April 14 Jay Tostanoski; April 18 Christine H.
May God grant His servants good health, happiness, and salvation for many blessed years!
Nam mnohaja i blahaja lit'a!
Prayer Corner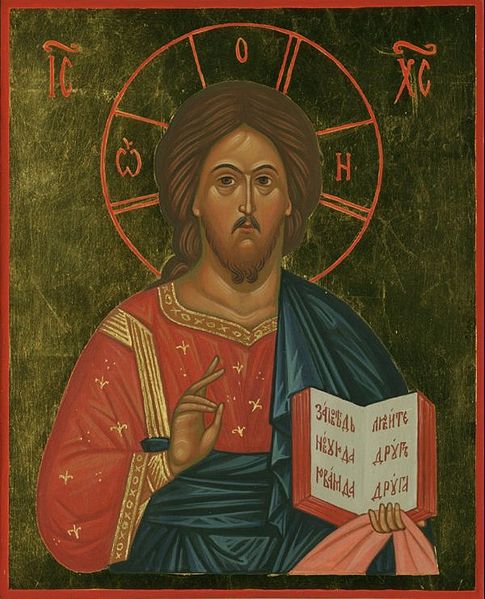 Saints Feasts and Readings
For
Listen To The Lives Of The Saints Commemorated Today
Visit the Prayer Corner for more daily readings, hymns, a monthly calendar of saints and feasts, and more.
---