Christ is Risen! Indeed He is Risen!
Pascha 2018 is now history and Holy Bright Week is coming to a close. We at Saint Mary's celebrated our first Great Lent, Pascha and Holy Week in our new home and what a journey it was. We hosted our first Southern Tier Deanery Lenten Mission Vesper Service honoring the veneration of the Holy Cross on the third Sunday of Lent. Then we followed our Lord during Holy Week, not only witnessing His suffering but suffering His pain, sorrow, death on the cross and His burial with Him. Then, on that majestic third day shouting with joy Christ is Risen! Indeed He is Risen! Christos Voskrese! Voistinnu Voskrese! Christos Anesti! Aliotos Anesti!
We celebrated for the first time in our new home, rather His new home Resurrection Matins on Holy Saturday evening and on Sunday morning Resurrection Divine Liturgy. Following Matins and Divine Liturgy paschal food baskets were blessed. Sunday's Divine Liturgy was standing room only with 100+ parishioners and friends shouting Christ is Risen!
After Sunday's Liturgy and basket blessing all enjoyed the food, visiting with friends, laughing and enjoying each other's company.
A 'big' thank you to all who worked so hard and all of you who came to make this year's Pascha celebration in our new home so special.
Prayer Corner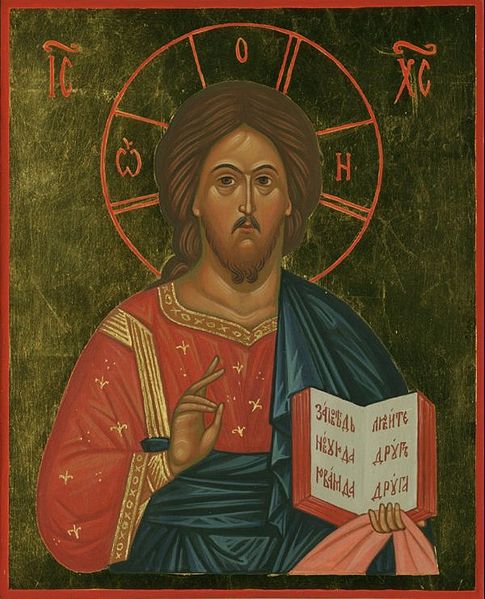 Saints Feasts and Readings
For
Listen To The Lives Of The Saints Commemorated Today
Visit the Prayer Corner for more daily readings, hymns, a monthly calendar of saints and feasts, and more.
---