News
Our Temporary Home:
IMMACULATE HEART OF MARY RC CHURCH
115 EAST HIGH STREET
PAINTED POST, NY 14870
On Pentecost Sunday, Saint Mary's moved to a temporary location until we are able to enter our new home on Canada Road in
Century-old Corning church bids current home farewell
On Sunday, May 28, 2017 Saint Mary's will hold its last Divine Liturgy in our home for 100 years.
Although weather has not been conducive for outside work, and the inside of the building is not heated and very cold, things are still progressing. Ted has been diligently wiring the building.
On Wednesday, February 15, 2017 the sale of our current facility on Sunset Drive became a reality and closed.
On Wednesday, August 10th the concrete footings that will hold our new Church and Hall were poured by our concrete contractor and later in the day our Church President Chuck Coons and members of the Church Council along with parish members accompanied Father Dan to the site where the rock blessed by His Grace, Bishop Gregory
After many weeks of planning and after a set-back or two, we have finally broken ground for our "NEW" church located on Canada Road in Painted Post, New York. Excavation equipment has finally arrived on site and DIRT is being moved.
This year, Palm Sunday weekend was a wonderful and historic weekend in the life of Saint Mary's Church in Corning, New York and a perfect end to the Great Lenten journey. Our beloved Spiritual Leader, His Grace, Bishop Gregory of Nyssa joined the parish faithful, presiding over Lazarus Saturday Divine Liturgy.
Showing 1 - 9 of 9 Articles | Page 1 of 1
Prayer Corner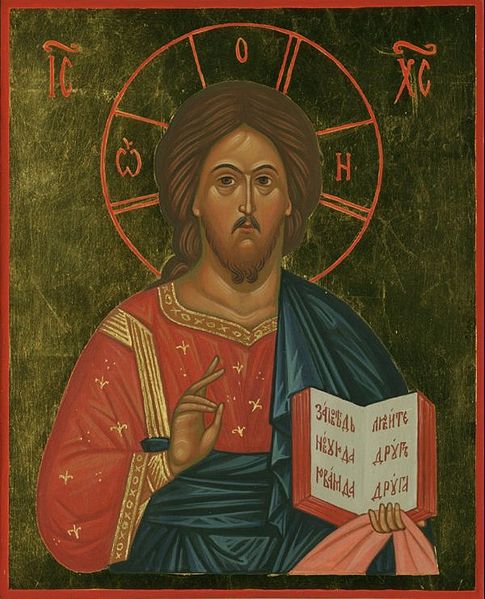 Saints Feasts and Readings
For
Listen To The Lives Of The Saints Commemorated Today
Visit the Prayer Corner for more daily readings, hymns, a monthly calendar of saints and feasts, and more.
---